Testimonials
Comments from clients of Pecchia Communications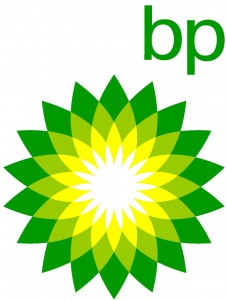 BP retained Pecchia Communications for public relations support during 2012-14 as it explored opportunities in the Utica Shale.
This team was very responsive and effective in supporting BP. We relied on Pecchia Communications for local media outreach, news conference coordination and many other facets of public relations and couldn't have asked for better results.
Curtis Thomas, Director of Government and Public Affairs - Ohio, at BP America
---

Dan Pecchia of Pecchia Communications served as communications lead for the second release of "Genesis," an enterprise resource planning project at Tate & Lyle.
From very early on it was evident that Dan knew his way around ERP launches and corporate communications. His strategic skills and knowledge were critical in getting plans approved, started and completed on-time. We also found Dan to be honest and conscientious with a tremendous work ethic that kept communications moving.
David Green, Change Management Lead, Genesis, at Tate & Lyle, Decatur, Ill.
---
Dan Pecchia of Pecchia Communications served as communications lead for the first release of "One AG," an enterprise resource planning project at American Greetings.
Dan's highly capable and reliable work helped our people understand and begin to advocate the very significant changes we're making.
Gary Kopechek, Vice President, One AG, at American Greetings Corporation, Cleveland, Ohio
---
Pecchia Communications has helped leaders at Whirlpool Corporation communicate and execute major changes to enhance competitiveness and reduce cost.
Dan has been responsive, efficient and effective across a range of communications needs. His work has shown our team the value of effective communications in driving success.
Brian Conway, Project Manager, Supply Chain at Whirlpool Corporation, Benton Harbor, Mich.
---

Pecchia Communications has provided a range of services for The Timken Company, most notably for a major enterprise-wide corporate project.
The level of support and quality of work has exceeded our expectations, even though the project has taken many forms and has often been challenging.
Eric Stasiowski, Manager, Customer Communications at the Timken Company, Canton, Ohio
---

Eaton publishes many special and regular publications to keep associates up to date. Pecchia Communications supports Eaton with articles on challenging topics at fast turnaround.
Writing for Eaton is never easy, especially when time and resources are tight. So Dan's involvement has been very positive for us. We can count on him for good writing, quick response and flexibility.
Terence Poje, Manager, Global Internal Communications at Eaton Corporation, Cleveland, Ohio
---

Harrington, Hoppe & Mitchell, the Youngstown area's largest law firm, retained Pecchia Communications instead of replacing a full-time marketing staff person who managed marketing.
We rely on Dan's experience and skills so that we can devote more time to what we do best -- practice law.
Shirley Christian, Member at Harrington, Hoppe & Mitchell, Ltd., Youngstown, Ohio
---
Pecchia Communications led Aim NationaLease through an overhaul of its quarterly newsletter, introducing a new writing style, name, design and development process.
Our customers and employees rely on communication from us. Dan took charge of our newsletter, and his professional marketing approach has made a difference in our effective communication.
Patricia Durkin, Director of Human Resources at Aim NationaLease, Girard, Ohio
---
Cafaro Company fulfills most of its communications activities internally, but special circumstances sometimes drive a need for outside expertise. Cafaro has called on Pecchia Communications in several high-value situations.
When a rare need for outside help arises, we need professional performance and a get-it-done-now approach. Dan gets in, takes care of what we need, then gets out, bringing us value without disruption
Anthony M. Cafaro, Chairman at Cafaro Company, Youngstown, Ohio
---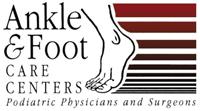 Ankle & Foot Care Centers relies on Pecchia Communications for a range of ongoing public relations and marketing services.
The involvement of Dan and his team has helped us tell our story in a way that has led to significant new business for us. We manage our costs closely, so we're pleased that they've been able to accomplish so much within our budget
Michael Vallas, Practice Administrator at Ankle & Foot Care Centers, Youngstown, Ohio
---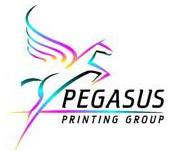 Pegasus Printing, the Youngstown area's largest commercial printer, periodically calls on Pecchia Communications to support its growth strategy.
As we grow and add capabilities, we want to maintain a high profile in the marketplace. Pecchia Communications helps us do that with fast service and great results.
John N. Moliterno, President at Pegasus Printing Group, Youngstown, Ohio
---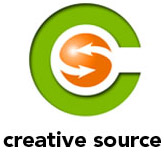 Creative Source Design Group, a shopping center graphics and printing specialist, has called on Pecchia Communications to provide the public relations and writing expertise it does not maintain in-house.
Dan's ability to come in here, quickly understand our clients and deliver what we need makes him a valuable resource for us.
Mike Boyd, Co-Owner at Creative Source Design Group, Canton, Ohio
---
Negative rumors swirled in 2005 when Youngstown businessman Tom Paranzino was finalizing his purchase of the 87-year-old Bernard-Daniels home improvement store. Tom worked with Pecchia Communications on a public relations campaign to restore the company's integrity.
Pecchia Communications put together a great plan, then executed it to a T. The results have been excellent, and the negative rumors have been replaced by positive buzz.
Tom Paranzino, Owner at Bernard-Daniels Lumber Co., Canfield, Ohio
---
Before establishing Pecchia Communications, Dan was a vice president and managing principal at Innis Maggiore Group in Canton, Ohio. He led the agency's public relations group for four years, then opened and directed its Youngstown office.
Dan is an incredible writer and a strong PR counselor and publicist. His passion for the power and value of written words was an asset to our business, and that of our clients. Dan's professionalism and guidance contributed significantly to Innis Maggiore's success.
Dick Maggiore, CEO at Innis Maggiore Group, Canton, Ohio
---

While at Innis Maggiore, Dan headed the team that served Republic Engineered Products, North America's largest producer of special bar quality steel. Dan counseled Republic's senior management through challenging transitions, including plant shutdowns, two bankruptcy filings, asset acquisitions, major capital investments and an initial public offering.
Dan's background provides him the communications management and client relations skills needed to be your best advocate. Dan is always responsive, both personally and professionally, a valued counsel to me and to our organization.
John Willoughby, Vice President at Republic Engineered Products, Fairlawn, Ohio
---
During the 1990s, Dan led the Ira Thomas Associates team that launched the Ohio Steel Council, a public-private partnership that supports the steel industry. The council is the most prominent state-level steel group in the country, and is widely quoted on steel and manufacturing issues.
Dan's background and expertise provide him the knowledge, wisdom and experience to complete a mission successfully. Should you add Dan to your team, you quickly will conclude that you have made the right choice.
Michael L. Johnson, VP of Communications at the Timken Company (Retired), Canton, Ohio
&copy 2018 Pecchia Communications LLC
6725 Pheasant Run Drive | Youngstown, Ohio 44406 |
Privacy Policy